Every season I review and cover this line as soon as I can get images, because I like their ideas, the quality is outstanding , they are modern and hip and they understand the market...
I am loving the menswear inpired looks but really, that is what I look like when I work in an office or go on interviews all the time ...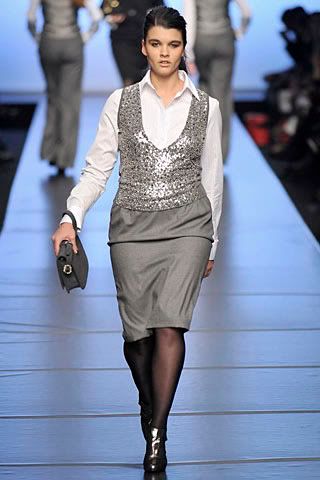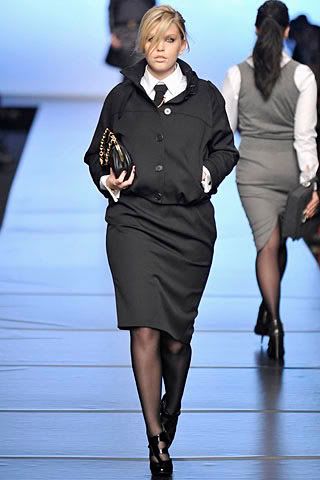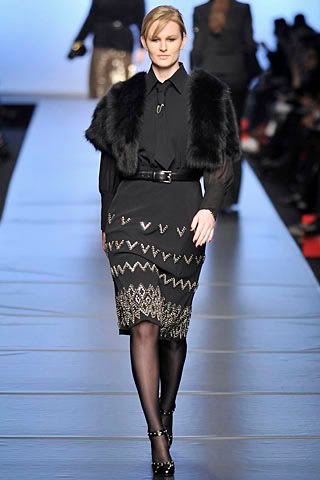 And people were freaking out about Chris March's stuff....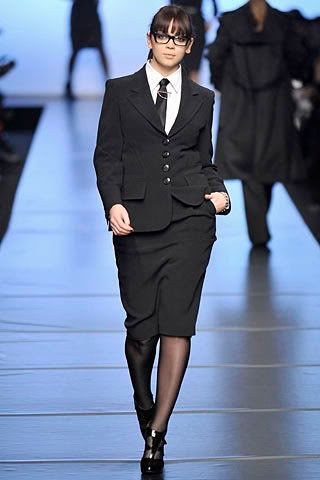 I LOVE this dress :
And this blouse is SMOKING hot... I just got some Krizia pants on sale similar to these...
This one is a bit 80's prom but like my fantasy husband Tim Gunn says; " A chaqu'un son gout..."