I needed to write about this because I am pretty happy about the results about America's Next Top Model.
Finally Whitney a sort of plus size model ( she is pretty much a normal but not emaciated versus true plus model) was crowned as the winner of America's. Next. Top. Model. She is a very pretty girl and takes really amazing pictures.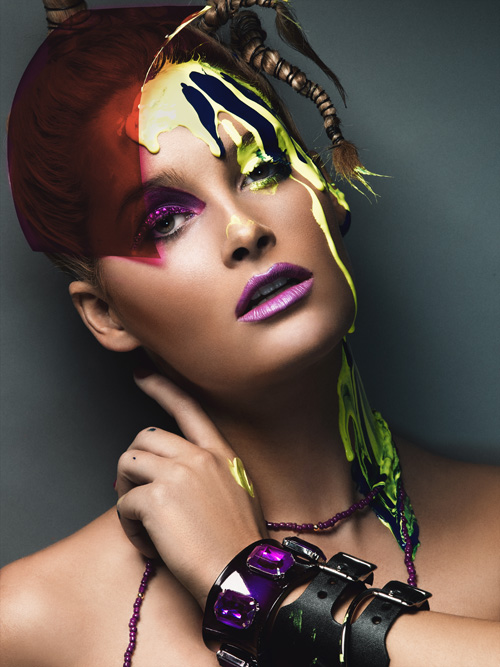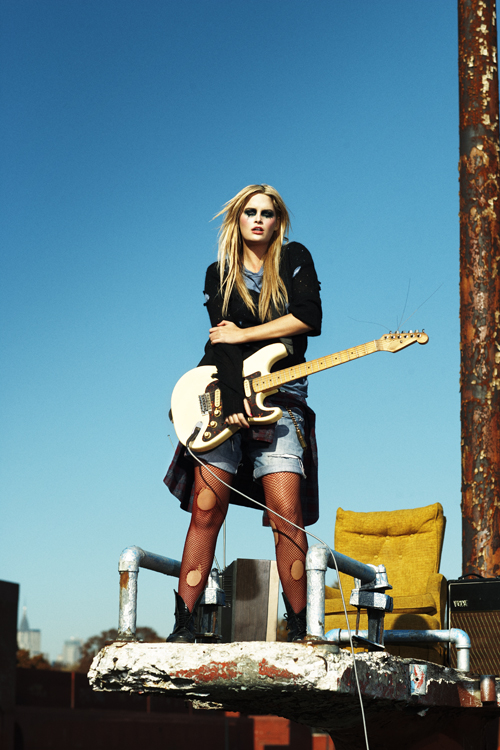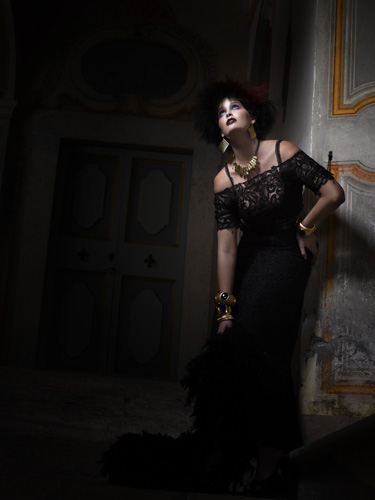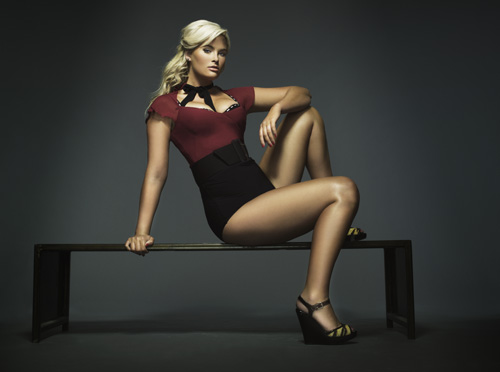 I would have liked to see more of those because this last cycle, the photo shoots really were not as creative as in the past.
So far my favourites were the circus side show freak and the cross dressing ones.
I know... my taste runs towards the really edgy. They are starting to call me Asrael Abyss Prince of Darkness at school...ROFL
I am seriously considering having some of the past plus-size ANTM girls walk for my student show. That would be awesome...Them and a couple of other cool people that ideally I would love to walk for me. I mean my show is going to be the plus size show that defines a new market in plus size fashion in the US, the first Designer Contemporary Plus Size line in the price range and market, so it opens a bunch of new possibilities. So far only the Elena Miro show is the the only thing that comes remotely close.
I am also really happy about that gorgeous plus ( she is like a 12-14) contestant in Miss England. She is just beautiful and fierce. She should win too. She reminds me of Liv Tyler and Susan Dey in her Partrige Family days.
These two girls: Beautiful.
Sarah Jessica Parker and Victoria Bekham? Not remotely beautiful
I am also kind of stoked about the New Kids On The Block Comeback. I kind of have a thing/ guilty pleasure for boy bands. NKOTB, 'NSYNC, Backdoor ( sorry), Backstreet Boys and so on.
Jordan and Donny are looking smoking hot I have to say... They are hotter at 30-something than they were at 17. And that is rare. Usually, men loose their dreaminess when they can legally drink. Men are like absinthe. They kind of loose some appeal when they are actually not verbotten. And they do peak at 17-18.
And I LOVE their songs.
I also loved 'NSYNC's " No Strings Attached". I think my punk card is going to get revoked, but I love me some boybands.
I turned in my "Sweeney Todd" Collection Boards this afternoon and I worked all night and to the last minute because of the technical flats for the last look.
She still ripped me a new asshole because I mounted my flats on the back of the board. Thre was no fucking way in hell the flats for 12 garments were going to fit on the boards with 5 figures, 13 fabric samples , the colour story and graphics and not look like a pinata threw up all over them. I did not work that hard on those boards to have them overcrowed and oveshadowed by too much shit around them.
More than anything they want the precise presentation so they can be entered in the state community college competition. In my case, I don't care and I would actually be happy if they did not. The less people that see them there, the less likely someone will steal my ideas and yes, I am planning on shopping the collection around because it is very market-ready and friendly with forcasted trends.
I also finished the database for my fashion history class and I have a "final" job interview onsite with a biggish biotech on Tuesday after 9 months of interviews for this position.
I only have my fashion history final and the oral presentation of the collection on Friday.
My life is so freaking schizophrenic. But nowadays it's the only way to survive. Having a couple of professions.
Everyone is saying that the pharma industry might finish imploding in 2011 because of the blockbusters that go off patent and jackshit in the pipelines.
At least I am smart enough to have fashion to fall back on :-)